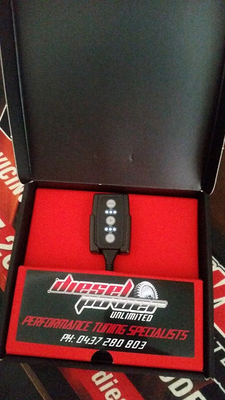 Pedal Modules:
The DPU Pedal module are designed to react with your vehicles accelerator pedal movement, reducing valuable lag time lost between pressing the accelerator pedal to the engines reaction time by micro seconds.
Very important when it comes to situations such as overtaking, or having that optimum vehicle control over any off road obstacles.
The Pedal Box can also be finely adjusted to suit any driving style.
It's a known fact that most vehicles have a slow pedal response on takeoff. So why not try out our pedal modules and eliminate this problem.
We supply Pedal modules for most new vehicles in today's market.
Our most common sellers are:
Ford Rangers
Isuzu D-Max & MUX
Toyota- Landcruiser V8,
Prado, 200 series wagon, Hilux
Mitsubishi Triton
Nissan Navara D40
Nissan Patrol 3L
Nissan Navara NP300
Please Note!
Pedal Modules DO NOT increase your engines HP output, it simply adjusts the way it is delivered through the accelerator use.